brand identity
music label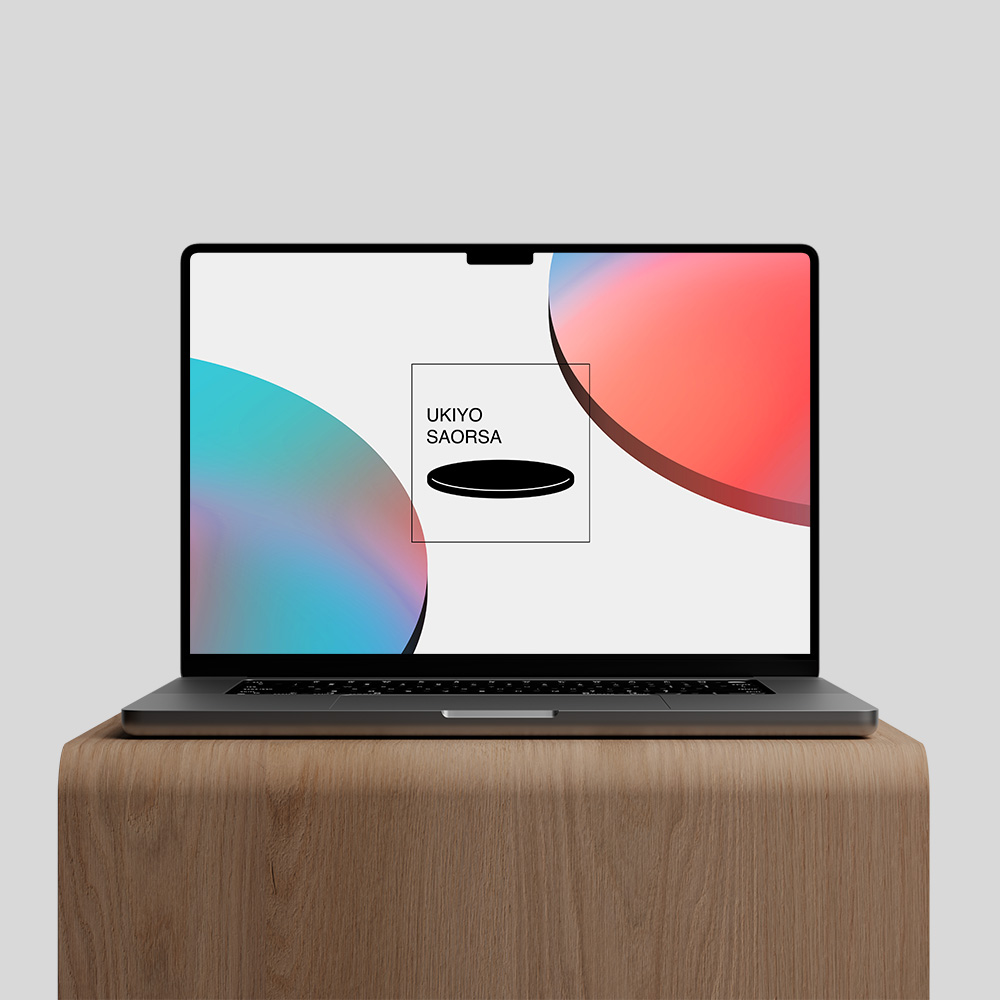 "Ukiyo" is a Japanese term that refers to a floating or suspended world. In the images shown below, there are several illustrations that relate to this concept, including both old Japanese artworks and new depictions of a floating world. These images have served as inspiration for the branding of the label. On this page, you can see how the illustrations come together in the logo and artwork.
Below you can see the logo of Ukiyo Saorsa, featuring a minimalist representation of a floating platform/world with a modern appearance. It also portrays a floating LP, effectively bringing together the meaning and appeal of the music label Ukiyo Saorsa. The logo uses thin lines and a clean font to maintain both a modern and Japanese style.
Also on the artworks, a combination has been made between a floating world and a floating LP record. Colors and illustrations can be displayed on the platform/LP. In combination with the minimalist text and grey background, it gives a modern, clean, yet recognizable look.